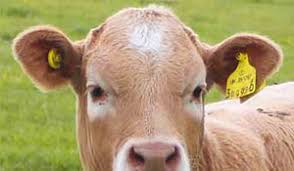 Erona Farms Ltd.
Erona Farms Ltd. / Shearwell Canada support and Sales.
Thank you for visiting eronafarms.ca
.
With a background in Dairy, beef, grain fed veal and sheep, we have always been looking for systems / technology to improve our record keeping for traceability and on-farm food safety.
Over the years we worked with different RFID readers, scale heads and software programs.
When we got involved in the Alberta traceability pilot project we were introduced to the Shearwell Data line of products.
Some of their products are FarmWorks by SDL cattle and sheep, the Workabout pro stock recorder with integrated RFID reader, SDL 400 stick reader, automatic drafting and weighing crates and more.
It did not take long to realize that their products are top of the line in accuracy, speed, reliability and ease of operating.
After dealing with Shearwell Data Ltd. in the United Kingdom for some years we are able to inform you that Erona Farms Ltd. is the proud distributor and retailer of all the Shearwell Data equipment and software in Canada since 2010.
Erona Farms Ltd. is also retailer of the Tru-test line of products.
Shearwell Canada Support and sales is a division of Erona Farms Ltd, and will look after all the Canadian support and software upgrades in Canada. (please contact us for details).
If you have any inquiries or like more information about our products, please feel free to contact us.